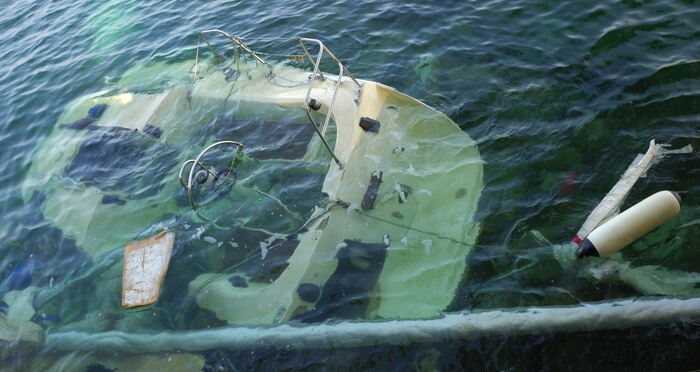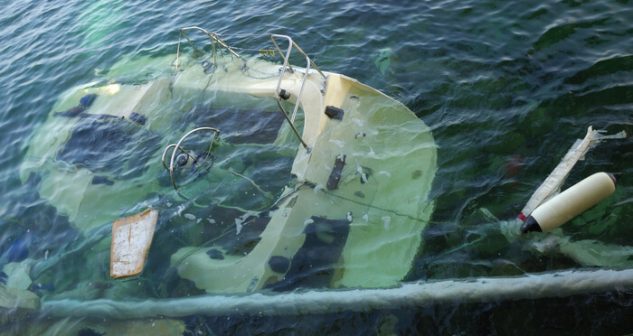 Hurt in a Boating Accident?  We Can Help.
Boating accidents are quite common in Arizona as Arizona has over 50 man made and natural rivers, and lakes. If you or a loved one has been injured in a boat accident and you need a boating accident attorney in Arizona, we can help. Injuries on boats are quite common and people are injured as a result of water skiing, jet skiing, fishing, and other kinds of water sports recreation activities.
If your injury was caused by someone else's negligence, you need to call us today for a free case evaluation. There are never any up front fees for us to handle your case and you will only pay if your case is won. Our personal injury attorneys can be the difference in your case.
Before you speak with the insurance company, please know that you can contact our office for a free confidential consultation. We are available to go to your home or hospital room. Our team has handled thousands of personal injury cases, including boating accidents, and we know what to look for and how to protect your rights.
Boating Accidents Are Common
In the last several years, nearly 100,000 boats were registered each year in the state of Arizona alone. These vessels and other water crafts had free access to Arizona's many area lakes and rivers. While the number of boating fatalities has been decreasing over recent years, hundreds of people still die in recreational boating accidents. Not all boating accidents are even reported. It is estimated that only five to ten percent of non-fatal accidents are on record at all.
While less than ten percent of boating accidents result in fatalities, more than half of those occur because of capsizing and falls overboard, with 90% of those victims drowning. Of those who did drown, 86% were not wearing a life jacket. Types of recreational boating accidents may include:
Capsizing
Falling overboard
Collisions with another vessel or structure
Fire
Sinking, flooding
Explosions
There are numerous causes of boating accidents, of course, but a great many of them are preventable. Statistics show that the majority of these accidents are caused by operator inexperience or inattention. Eighty-four percent of all boating fatalities that occur on boats happen where operators have not completed a boating safety education course. Other reasons for boating accidents include:
Lack of experience for boat operators
Recklessness/careless boat operation
Operator inattention
Operating at an unsafe speeds
No proper lookout
Another serious cause of boating accidents is the consumption of alcohol while operating a boat. This accounts for nearly one-third of all recreational boating fatalities, and is, in fact, the number one cause of boating accident deaths. Because the effects of alcohol are magnified while on the water, intoxicated boaters are more than ten times as likely to be killed in a boating accident because of diminished coordination, dehydration, susceptibility to hypothermia, and impaired judgment.
In Arizona, Just like driving a car, it is illegal to operate a boat while under the influence of alcohol, narcotics, or barbiturates, so the penalties are stiff, and could include fines, prison time, community service, mandatory substance abuse counseling, and more.
Additional Considerations
When operating a recreational vessel, steps can be taken to prevent a boating accident or to minimize the damage if an accident occurs:
Always wear life jackets and dress for possible immersion.
Be aware that cold weather is more dangerous: there are fewer boaters and patrols to rescue those in distress, and the water is much colder.
Do not drink alcohol while on the water.
When in larger bodies of water, take advantage of available distress-alerting and position-indicating technologies.
If and when a boating accident does occur, the operator of a boat in the state of Arizona is required to file an accident report with the proper authorities. For example, if any of the following conditions occur you must report:
A life is lost due to the accident
Someone sustains an injury requiring medical treatment beyond first aid
Property damage, or of course, complete loss of the vessel
A person disappears from the vessel under circumstances that indicate death or injury
The law says that if the operator is unable to file the report, the owner must file. In Arizona, death and injury reports must be filed within 48 hours and damage reports must be filed within 10 days.
Boating accidents, as we've said, can and do happen for many reasons, but if you are the victim of an accident because of someone else's negligence you are entitled to fair and reasonable compensation for your injuries. If you or a loved one has been injured in a boating accident due to the negligence of another, contact the personal injury attorneys at Alcock & Associates, P.C today, we can help.
We can help with all types of claims including auto accident claims, personal injury insurance claims, medical insurance claims, fire insurance claims and more. Call today and let us know how we can help!